Thank you very much for visiting my website. Let me start by introducing myself. My name is Iska Birnie (LBIPP) and I am the woman behind the camera! I am an award-winning photographer, based in Aberdeen in the beautiful North-East of Scotland. 
I mostly work in Aberdeen and Aberdeenshire, but I also travel across Scotland and further afield when required. I specialise in dog and equine photography, but also offer personal brand photography, commercial head shots and wedding photography.​
As a very outdoorsy person, I love spending my spare time either with my horse, a beautiful Dutch Warmblood called Sam, or hill walking with my wonderful husband Chris.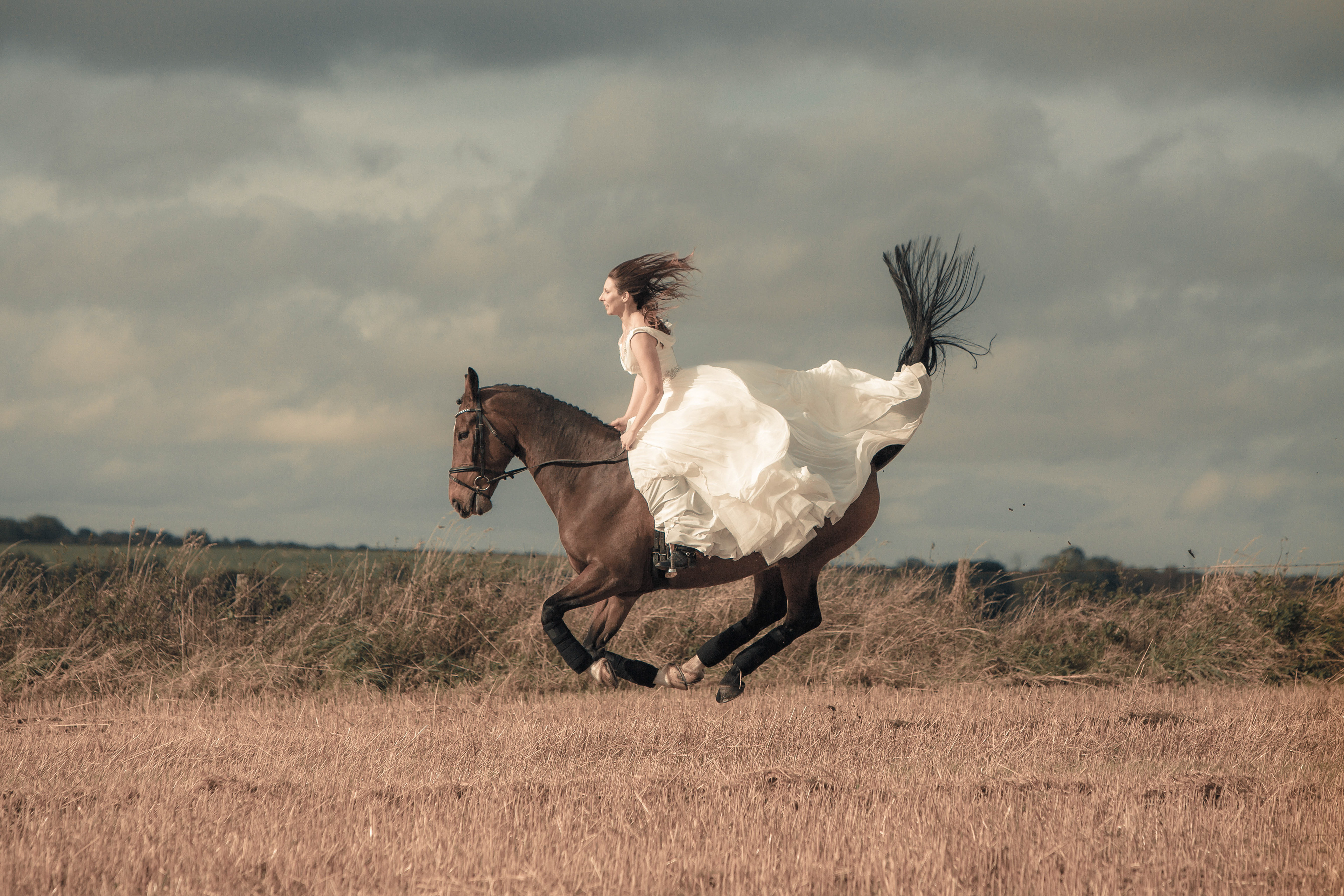 Animals have always played a big role in my life, I grew up with Candy, a black Labrador and my pony Beauty. When I left home, I spent some years in the equine industry, working as a groom and rider for international show jumpers in Germany and the Netherlands. I traveled all over Europe to the big competitions (incl. The London Olympia Horse Show), met interesting people and got to ride amazing horses. In 2012 I moved to bonny Scotland and started my dog and equine photography business, offering luxurious, full-service animal photography experiences.
--------------------------------------------------
​
My aim is to capture emotions, forever lasting memories and create images that will become more precious and valuable over time. I love animals and  photography and hope that the enthusiasm I feel for every photo session comes across in my photographs. My approach to photo sessions is relaxed, I love combining the best of directed poses with spontaneous reportage and action shots. No two sessions are the same, every session is tailored to you and your animal. I want you to enjoy the experience and leave with beautiful images you will love and treasure forever.
--------------------------------------------------
Photography has always been a big part of my life - from a young age, I've been 'snapping' away, capturing memories. I love looking at photographs, and discovering the stories they tell.
Being a dog and equine photographer, really is the best job in the world. I love getting to know my animal clients and capturing their true personality and character, while creating forever lasting memories. Added bonus are plenty of cuddles and wet kisses - mostly from the animals.
--------------------------------------------------

In 2019 I was awarded Qualified Status through the British Institute of Professional Photography, after submitting 20 images and supporting evidence of my skills and knowledge for judging.